Super Bowl Betting Odds
The Super Bowl is one of the most popular sporting events in the world, and it is by far the most bet-on single game internationally. As such, it should come as no surprise that there will be a ton of betting lines and wagering options available whenever legal online sportsbooks post their final Super Bowl LII betting odds. Below, you can learn all about the different kinds of Super Bowl wagers, from futures bets, team props, and player props to all of the one-off (and sometimes off-the-wall) betting lines that only ever get posted in the run-up to games like this.
Super Bowl 54 Betting Odds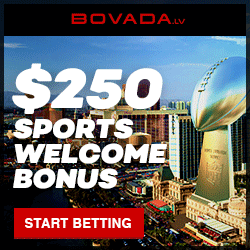 Super Bowl LIV betting odds have been available since before the start of the 2019 NFL season. These types of wagers, called futures bets, have the luxury of being up almost year-round, allowing for bets to be made on the Super Bowl at virtually any time. At the beginning of the 2019 campaign, the defending champion New England Patriots opened at (+700) at most online sportsbooks and betting shops, and they've been the favorites since day one.
That said, there hasn't been a back-to-back Super Bowl champion in over a decade (though the Pats were the last team to accomplish the feat in 2004 and 2005). It's proven to be very difficult to repeat in the NFL lately, as the parity in the league – coupled with the tenuous, unknowable impact of yearly injuries and roster cuts – makes winning two titles in a row even less likely.
The current Super Bowl futures odds have the Pats out front at (+700), with the Chiefs (+800), Saints (+850), and Rams (+950) close behind. The teams with the top four most narrow odds to win the title shouldn't surprise you as they all made it to their respective conference championship last season. What may surprise you is that the Chicago Bears and the Cleveland Browns are right behind all of them at (+1200) betting odds to win Super Bowl 54. While it may have seemed crazy to bet on the Browns to even make the playoffs no less, the influx of talent on the team has made them a viable pick.
Other Recommended Websites: BetOnline Sportsbook - SportsBetting.ag - 5Dimes Sportsbook
Types Of Super Bowl Betting Odds
Super Bowl Futures
Futures odds for the Super Bowl – where gamblers pick the winner of the league championship – are among the most popular NFL wager types, and they're the only type of NFL bet that's posted – and actionable – all year long. From the moment that the Super Bowl champion is crowned, oddsmakers are already forecasting the next potential winners. Within days (or even hours at some sportsbooks), new Super Bowl futures are published, and bettors can wager on them throughout the course of the offseason, through the regular season, and on into the playoffs. Just be warned: These odds stay pretty consistent during the offseason, but once the season gets going, they will definitely experience significant fluctuations based on how teams perform, what suspensions are handed down, and what injuries befall key players on contending clubs.
Super Bowl Spread Bets
Betting against the spread is one of the most common ways to bet on the Super Bowl. When betting against the spread, you're not actually picking straight winners and losers. Instead, the teams have been "handicapped" by the sportsbooks to balance out any perceived strengths and weaknesses between the two competing clubs. Say, for example, Patriots are playing the Packers in the big game, and the Pats are favored by 3 points (or -3, in oddsmaker's parlance). To win the bet, the Patriots will need to win by at least 4 points to cover the spread. The opposite is true for betting on the underdog, in this case, the Packers (listed as +3). Here, Green Bay can lose by up to 2 points and still win for betting purposes.
Super Bowl Straight Wagers
Unlike spread bets, Super Bowl straight bets do not give either team a scoring advantage on the sportsbooks. You simply pick a winner, and if they win, you do too. That said, action is guaranteed on both sides of such wagers by substantially increasing the payout for the underdog. Using the above example, the Packers – as underdogs – might be +175 on the moneyline. This means that a $100 bet pays out $175 if Green Bay wins. Meanwhile, the favored Patriots might be -210 on the moneyline, meaning that you have to wager $210 to win $100. Remember, these are ratios, not betting minimums. Most online betting shops will allow bets as small as $0.25. (As a side note, all sports bets have moneylines of this format attached to their listings, usually in parentheses. The moneyline describes a bet's buy-in and pay-out rates.)
Super Bowl Totals Bets
Like regular totals bets, Super Bowl totals bets don't concern winners or losers. Instead, these bets only apply to the combined total score of the game. If a betting shop pegs the total (a.k.a. over/under) at, say, 45.5 points, the "over" bet wins if the two teams combine for 46 or more points, while the "under" bet wins if they combine to score 45 or fewer points. Sportsbooks generally use a half-point scale to prevent the outcome from resulting in a "push," which generally means that all action on the totals bet is refunded.
Super Bowl Prop Bets
In the days leading up to the Super Bowl, legal online sportsbooks will post a number of team, player, and "obscure" prop betting odds. Team props can cover a number of facets from the game, like wagers on which team will score first, how many yards of offense the teams will get, how many turnovers the defenses will force, and so on.
Super Bowl player props are similar to team props, but they apply to individual performances on the field. These can include a quarterback's over/under passing yardage total, a running back's total touchdowns, a linebacker's number of tackles, and more. Player props for the Super Bowl are usually formed for every starter in a so-called skill position.
With the popularity of Super Bowl betting odds, bookmakers usually offer a slew of other prop types as well. These obscure prop betting lines range in nature from sportsbook to sportsbook, and they can cover anything from the time it takes to sing the national anthem to the result of the coin toss to the color of Gatorade that the winning coach will be doused with.
Live Betting On The Super Bowl
Live betting has become increasingly popular with the new technology available at the best online sportsbooks, as they can provide live, in-game odds as the Super Bowl unfolds snap-by-snap. You'll be able to place bets on the possible outcomes for literally every play of the game, but you've got to be on the ball, as live betting action is extremely rapid in nature. Usually, lines and props will change or refresh every 20-30 seconds, so it'll be necessary to have your computer or mobile device handy while you watch the big game.
Mobile Super Bowl Betting Apps
Because not everyone even has a computer these days, many eager bettors are looking for mobile Super Bowl betting apps to use on their phones and tablets. While there are no official Bovada, BetOnline, SportsBetting, or 5Dimes apps (or, really, any legitimate betting shop apps) on the App Store or in Google Play, these top sites have all crafted easy-to-navigate, small-screen-optimized, secure mobile web portals that make betting on the go a superior experience. All you need is an iPhone, Android handset, or tablet, and you can bet pretty much anywhere you've got a cellular signal. And naturally, mobile Super Bowl betting makes live betting on the biggest game of the year quick and easy no matter where you are
1
Bovada.lv
Exceptional Number Of Betting Lines For NFL Games Weekly
f you're looking to put some money on the big game, betting on the Super Bowl at Bovada should be your number one choice. In addition to basically setting the trends for online sports betting from day one, Bovada has the best website and easiest-to-navigate interface in the industry. Signing up is free, and new members can even get a $250 Sports Welcome Bonus for joining. Even more impressively, Bovada has never missed a single payout for its many millions of customers, so you know that all your wagers and winnings are safe, secure, and guaranteed. (Please note: Bovada currently does not accept customers from Delaware, Maryland, Nevada, or New Jersey)
PLACE MY WAGER NOW!
2
BetOnline
Top Bonuses - 50% to $1,000!
Another great choice for the big game is to enjoy Super Bowl betting at BetOnline. As one of the first big sports betting brands on the Internet, BetOnline has award-winning customer service, an excellent mobile portal for wagering on the go, and their lines are available to residents of all 50 states. Additionally, BetOnline accepts alternative payment methods like Bitcoin and Litecoin, making it fast and easy to both deposit money and claim your payouts. If you join BetOnline now, you can get a 50% Welcome Bonus, a 100% Bitcoin Bonus, and a 25% Lifetime Bonus Guarantee for every new deposit.
PLACE MY WAGER NOW!